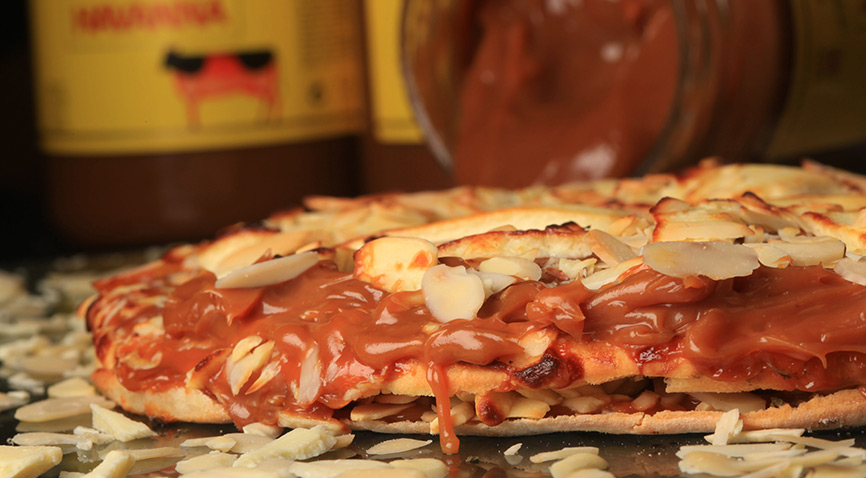 The queues in the original in Jardim Botânicjust as much as in the new
Barra branch demonstrate the success of this pizzeria. Creative flavours,
good ingredients, wood oven baked pizzas are the hallmarks here. And this
creativity carries over into the dessert menu. The Delícia Deleite has a crispy
pastry coating open in the middle, with a double layer of Argentine dulche de leche, almonds
and white belgian chocolate chips (R$29). It is the perfect way to finish.
Address :

Rua Saturnino de Brito, 50, Jardim Botânico
Phone : +55 (21) 3875-1223
Schedule: Mon 18:00 às 00:30, Tue 18:00 às 00:30, Wed 18:00 às 00:30, Thu 18:00 às 00:30, Fri 18:00 às 01:00, Sat 18:00 às 01:00