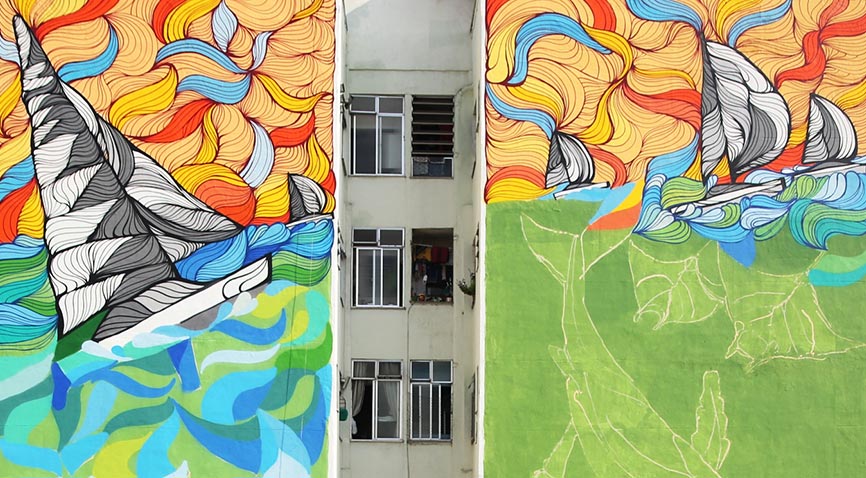 Five large scale urban art paintings will be integrated into the carioca scenery.
In total almost 2 thousand square metres were painted on the sides of large
buildings in Lapa, Centro (city centre), Região Portuária (port zone), Praça da
Bandeira and Maracanã. This was all done with scaffolding, safety equipment
and a lot of paint – all really high up! During the Olympic and Paralympic
Games, the artists Thiago "Tarm" Molon, Bruno Big (picture), Nicolau Mello,
Matheu Velasco and João Nitcho will illustrate the outdoor sports practiced in
Rio, of course including cycling and diving. The cultural project will form a
beautiful corridor of street art in places with an intense flow of people and at
touristic sites of the city.