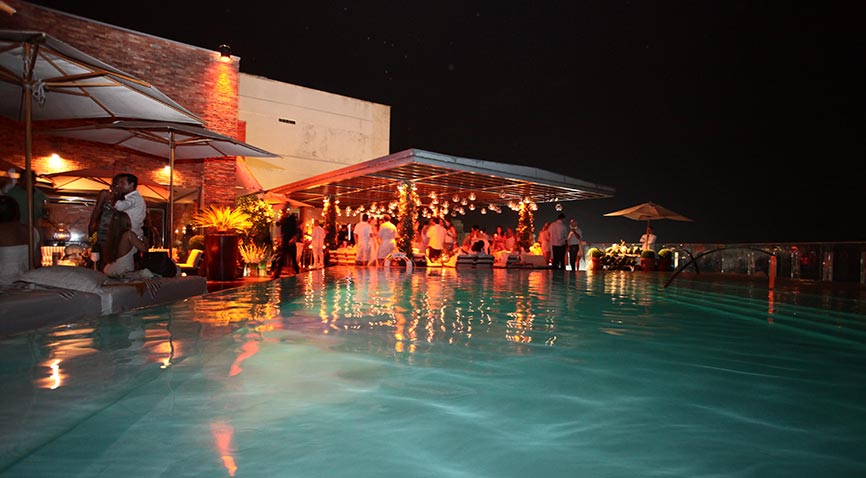 A post-card picture of Rio. The exclusive swimming pool of Hotel Fasano will be
available for non-guests by reservation (21.3202-4000) and with a fee of R$100.
Starting on August 5 th and ending on the 21 st , from 8pm until 1am. On Fridays
(5 th , 12 th and 19 th ), the rooftop, which has a mesmerizing view of Arpoador,
Ipanema, Leblon and Morro Dois Irmão, will have shows of the group Samba de
Lei. All other days there will be lounge music. If you don't want to pay entrance,
you can enjoy Baretto-Londra, the bar on the ground floor of the hotel, which on
Thursdays (11 th and 18 th ) has the event D-Jazz, with tributes to Chet Baker and
Stan Getz respectively.
The chef of Fasano restaurant Al Mare made a list of five places to do outdoor
exercise in the city.
Address :

Av. Vieira Souto, 80, Ipanema
Phone : +55 (21) 3202-4000